People who give up their lives because of dementia
I want it to be zero.
Community symbiosis activities started by volunteers who have thought about dementia (ニ) Prevention (ヨ) activity (活) Is.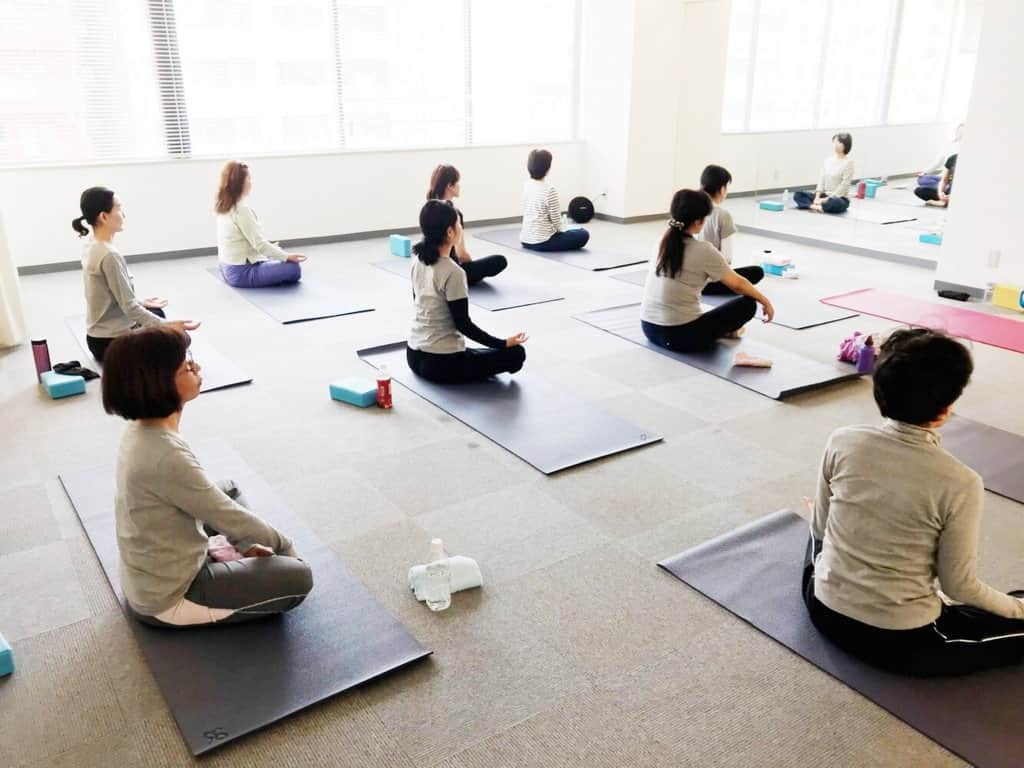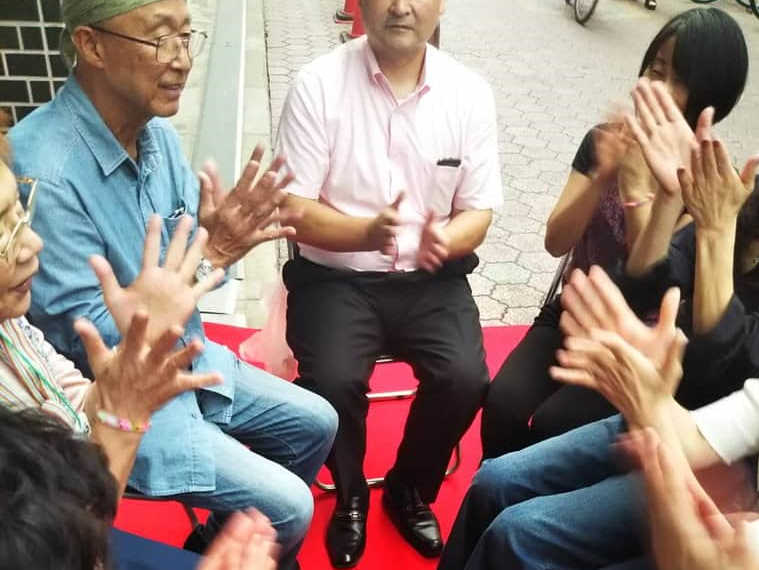 To the first one
ニヨ活To those who have looked at the start
ニヨ活
is a volunteer support, but it is not a well-funded foundation. It is not an NPO or a volunteer organization. Volunteers who have the same feelings gather and are working as a general corporation.
In order to continue, we believe that profit-making business is necessary, and as a social business, we are working as a platform that connects companies, organizations, local governments, and individuals.
Thank you for your support, advice, and support for those who can sympathize with us.
Greetings
ニヨ活How I started
If more people can do what they can now by knowing the reality and understanding the society of coexistence, there will be more and more people who can help each other.
In 2018, when I was thinking about such a thing, a fellow of the same thought said, "Let's do it!" He pushed me on the back. From thereニヨ活has started.
We will continue to work with the desire to "reduce the number of people who give up their lives because of dementia" and their activities to people all over the country.

一般社団法人認知症予防活動コンソーシアム
代表理事 歌丸 和美 (うたまる かずみ)
Profile
History of representatives so far
From the experience of breaking the body and mind due to stress after childbirth, I already studied and acquired qualifications related to various health while raising children because I want to acquire knowledge that is not swept away by the health information only on the part of the world.

Qualifications for acquisition
Health care worker, vegetable sommelier, yakuzen meister, professional diet advisor, Lucy Dutton(Thai Yoga), Mue Diet(Thai Kickboxing)instructor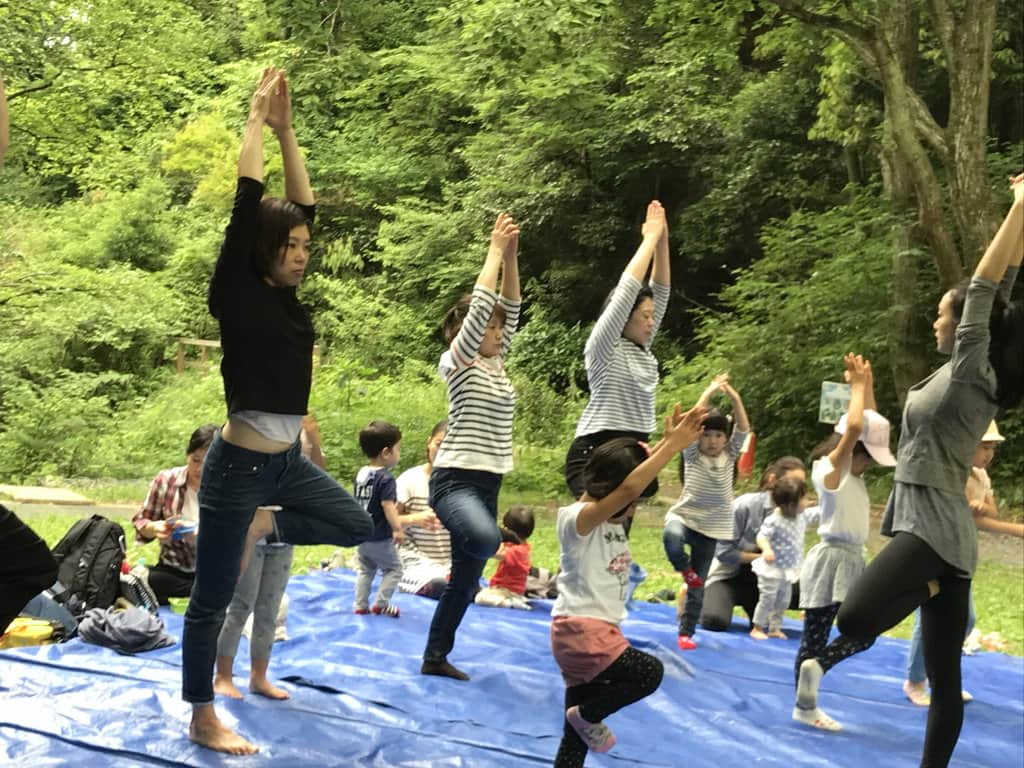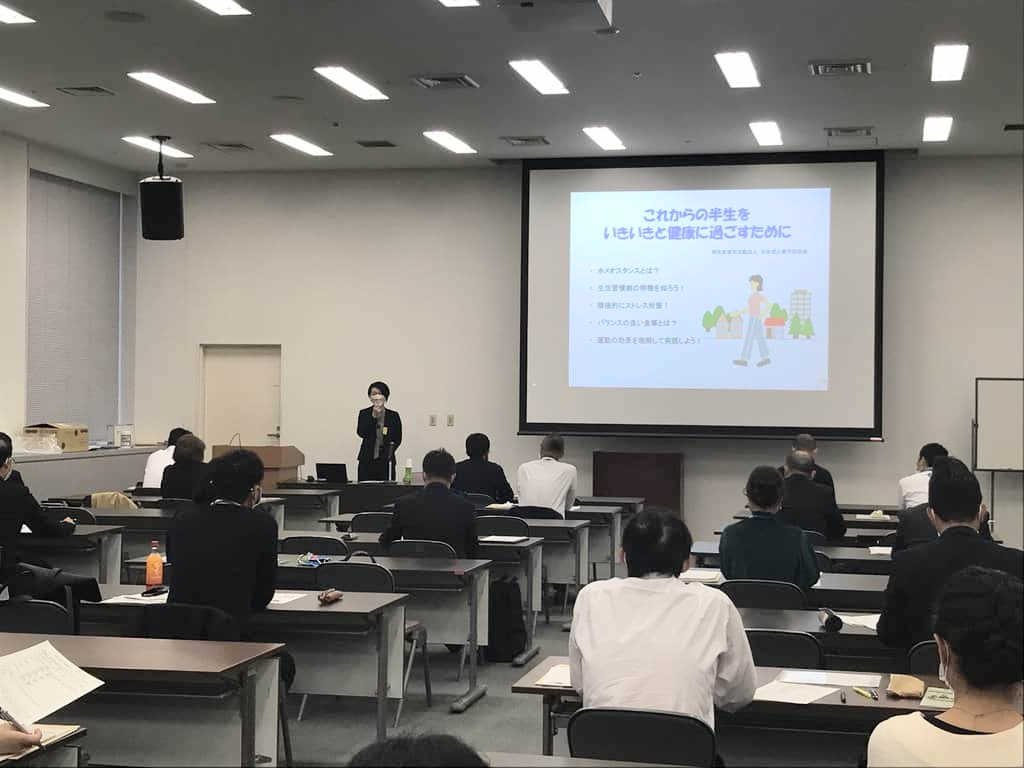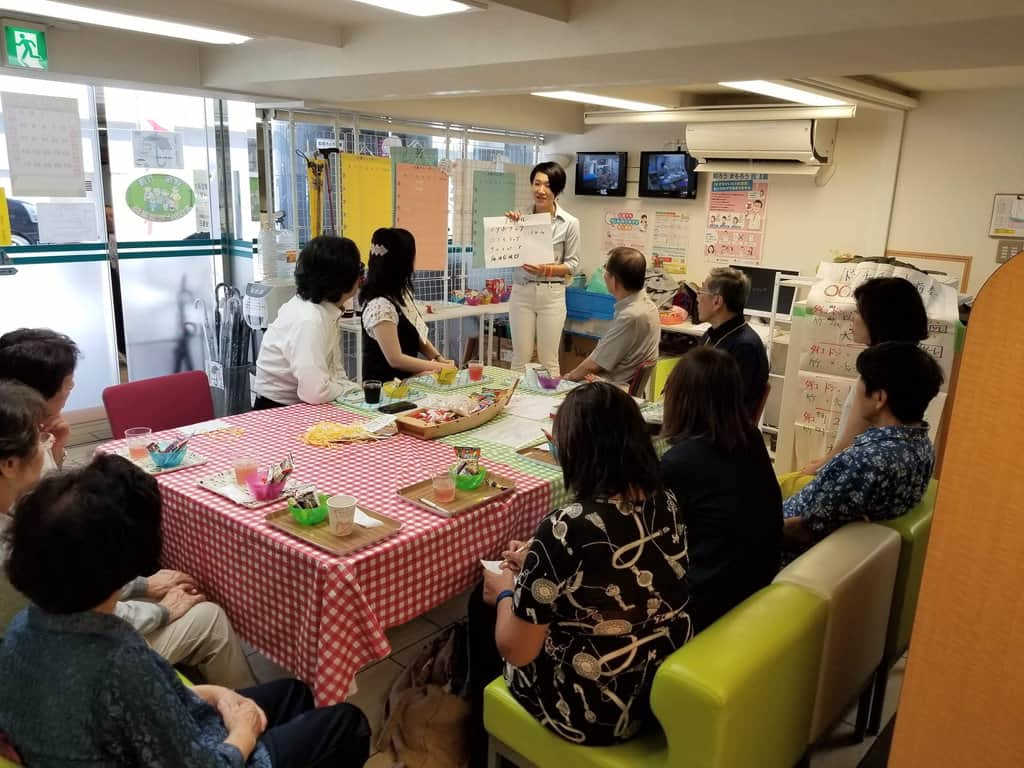 In addition to taking lessons in yoga classes and fitness, he also focused on supporting moms with children and volunteering. Now, as a health evangelist, my job is to learn and communicate health-related things.
He is mainly active in university, organization, and school lectures.
career
Full-time lecturer of The Japan Adult Disease Prevention Association
https

://www.japa.org/teacher/teacher_type/exclusive/
・ Full-time lecturer for health management ability certification sponsored by the Ministry of Education, Culture, Sports, Science and Technology
https

://kentei.healthcare/
Lecturer of French Aromatherapy Association
https

://www.fat-a.jp/
・ Director, Dementia Prevention Support Association
https

://niyosapo.com/
Three A Masuda type dementia prevention instructor
https

://www.3a-oriume.com/
Dementia supporter training course caravan mate
https

://www.caravanmate.com/
Company)Representative Director, Dementia Prevention Activity Consortium
一般社団法人認知症予防活動
コンソーシアムabout
Staff Introduction
Staff supporting the consortium
● Comments and inquiries by phone
06-4303-4434
Reception hours 10:00
~17
:00 (Excluding weekends and holidays)
Opinions and inquiries by e-mail
このページは自動的に翻訳されました。元の内容と異なる場合がありますので、ご注意ください。